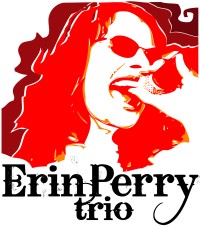 Acoustic Rock, Funk, Pop & Soul...
with a jazzy twist
With a repertoire that includes jazz & soul standards as well as a cool selection of pop, rock and funk, The Erin Perry Trio can provide the perfect atmosphere for your event; dinner music for your intimate gathering, a high energy concert for your company's gala and even gospel for your wedding ceremony. But if you let them loose, they'll show you what they're really made of ...turning even the hardest rockin' hits into something unique - and funky is what it's about.
Chill meets rock? Definitely!
To book the Erin Perry Trio for your event, please contact erin@erinperry.com
or call 0049 173 461 8837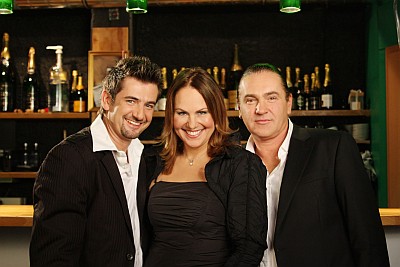 Erin Perry - Vocals
This "LA" girl honed her singing and entertainment skills in the US and Canada. She now brings her heartfelt voice (Home of Rock magazine wrote "TOLL ...What a voice!") and energy filled performances to Europe, working with international artists such as Paul Young, Johnny Logan, Katrina (and the Waves) Leskanich, Alannah Myles, gospel groups such as Solid Gospel and recording with artists & labels such as Milk & Sugar ("Higher and Higher", "Let the sunshine"), House Pacific ("In the Sunshine", "We learned to Smile") and Siggi Schwartz & the Rock Legends - Woodstock, where she sang the songs of Janis Joplin.

Charly Leimer - Keyboards
Whether playing with top artists such as Weather Girls, musical shows such as "ABBA 99", or recording with his own world-pop band "Systemtwo", this composer and award winning pianist is in high demand. An artist in the truest sense of the word.

Csaba Schmitz - Drums
Csaba has toured Europe with top recording artists and musicals such as Jennifer Rush and Jesus Christ Superstar. He can be heard drumming for Mandoki Soulmates, where he backs top artists such as Peter Frampton, Alannah Myles, Katrina (& The Waves) Leskanich, and Bobby Kimbell (Toto).


We will rock you ...with a jazzy twist!

Clients Include:

American Consulate

Event Coordinator Stacey Van Hooven


Luxus Messe ®

Art & Event

"You all were fantastic, like always!"
Christiane Stingl


DAVID Systems, GmbH

Sisi & Franz

Summer Fest 2007, Konzerts und hochzeiten / weddings
Juergin Lick, Geschaeftsfuehrung